There are countless print materials available today, and the offer is constantly growing. So we recently had a meeting with an expert from Antalis, this time especially to hear about the news in the textile materials. Keep reading and find out what we talked about.
1.Why do you think textile material would be a good replacement for other printing materials, and exactly which materials in what situations could it replace best ?
Of all the possible visual advertising materials, textiles are the most pleasant for both the environment (material composition) and people (visually) – if we compare them with banners or adhesive films. Psychologically, textiles give the impression of a natural material and therefore they are recommended in places where the print will be physically close to people, where there is a possibility to see it nearby. Textiles also have many other properties that make them easy to use – elasticity, surface coating, abrasion resistance, air permeability, thermal properties, softness, smoothness restoration, thickness, durability, weight, etc.
Textiles can replace, for example, backlit materials, billboard materials (roll-up and pop-up), banner materials, wall materials such as wallpaper or adhesive film, blinds and sound-absorbing materials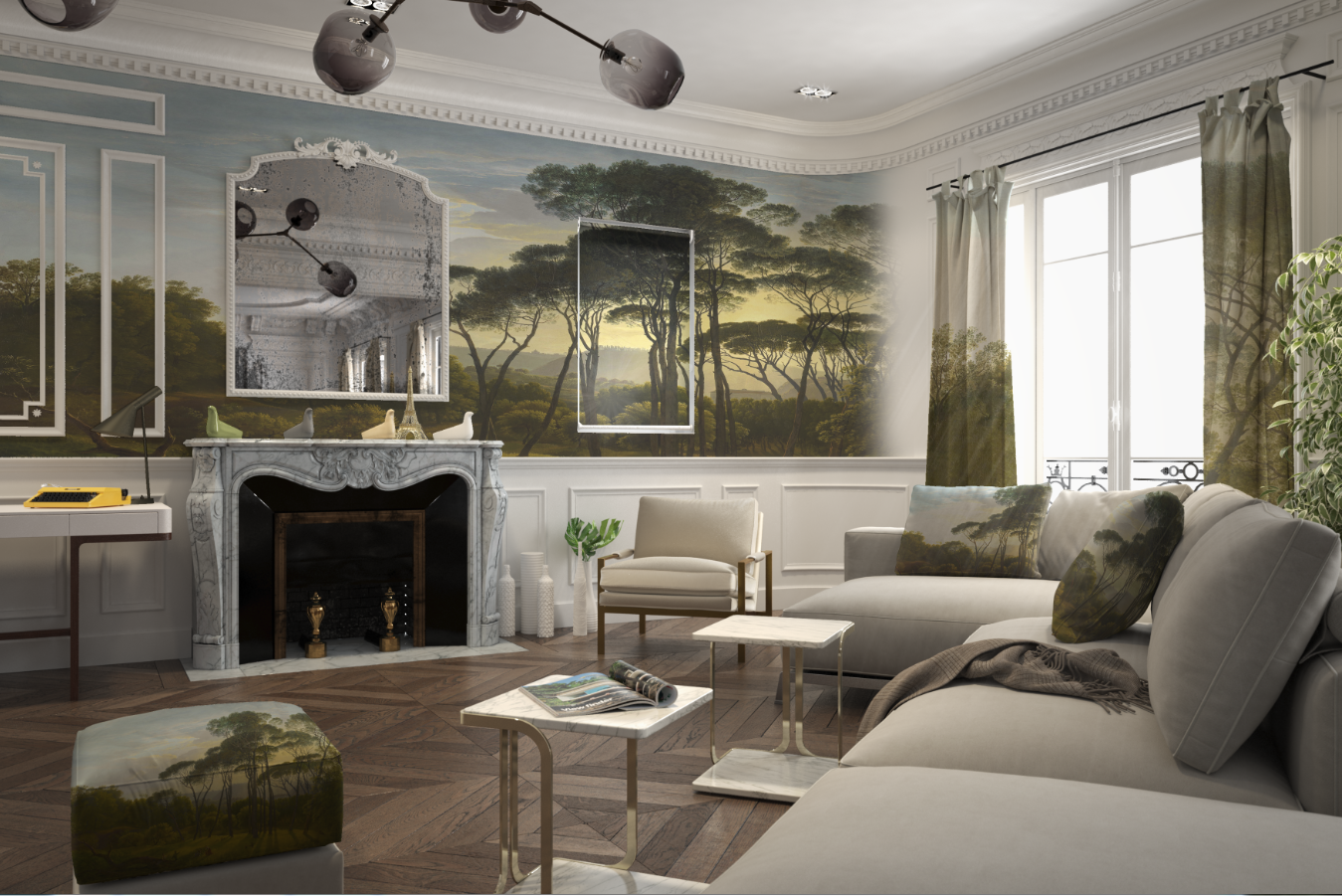 2. Has any information been gathered on whether and how textiles are more environmentally friendly than other materials ?
If you look at the Coala textile catalog, the marks and certificates assigned to the textile descriptions confirm their environmental friendliness – such as OEKO-TEX® and PVC free.
The importance of the OEKO-TEX® certificate for textiles is as important as the importance of FSC and PEFC certificates for wood products – this certificate confirms the safety of textiles for people from an ecological point of view, as well as optimizing production processes for ecological and socially responsible production of textiles and leather.
3. Can backlit (ads lightened from back) textiles replace usual backlites that are less environmentally friendly ?
Backlit textiles can definitely replace both backlit banners and backlit film-like materials and self-adhesive materials. Particularly important backlit textiles are in places where there is a requirement for a fire safety certificate – such as public spaces, airports, etc.
4. Are there any examples where textiles would not be the best solution? Or, are there any material differences that should be taken into account when choosing a textile ?
It must be taken into account that most textiles are designed for indoor use. But there is also a choice between fabrics that can be used outdoors for a long time.
Overall, textiles can be used anywhere, but it's not always needed. For example, there are projects and advertising places, where the best solution is paper – posters, photos for exhibitions or adhesive film – for use on windows and car gluing.
5. Are there any cool and memorable examples where textiles have been used for projects implemented in the Baltics ?
One of our top textiles is Coala Wallcover self-adhesive textile. It is widely used by customers as wallpaper – the material prints very well, has a convenient gluing process and looks great. This textile is used in both large projects (store chains) and home interior projects. As an example, I can mention the Tele 2 office, where Coala Wallcover textiles were used – this project was also submitted to the international Antalis interior design competition.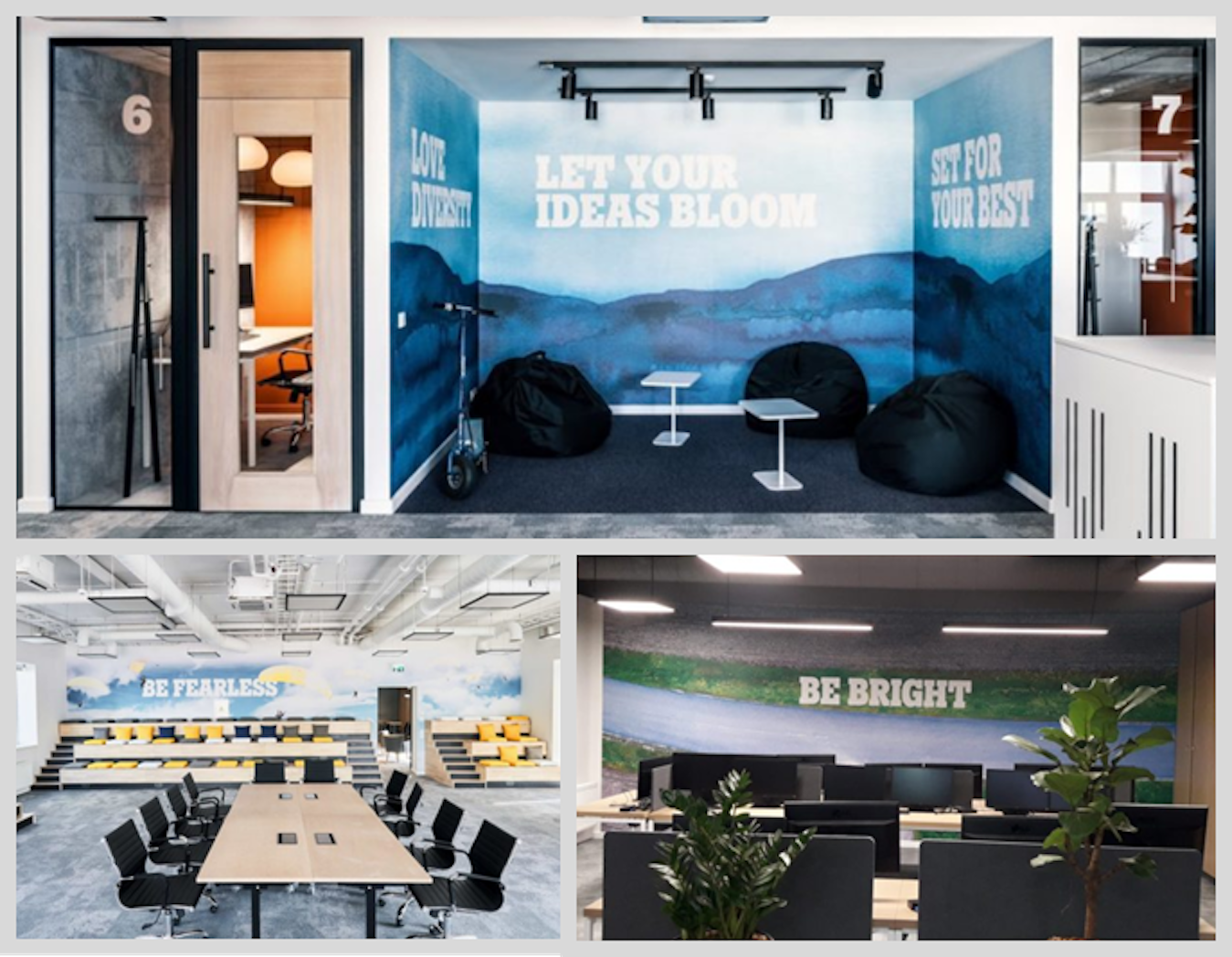 6. Is there anything we haven't asked you, but do you think it would be important for us to know about textiles ?
The current trend, and also an opportunity, is to individualize almost anything in the retail environment, in the office, in public spaces, and in your own home, and it is textile that is the material that can be used most widely for this purpose. Textile – this is the interior material no.1. And as emphasized earlier, textiles are both human and environmentally friendly materials.